News Details
DC Universe Classics - Eclipso
Let's sneak another of the new DC Universe Classic figures from wave 12 in for today, and that figure is Eclipso! With his evil powers emerging during lunar or solar eclipses, this embodiment of the Spirit of Wrath is looking to tempt and corrupt humans and superheros alike with his evil ways! Click the image for more shots of this typically well-done figure, and the full bio and stats.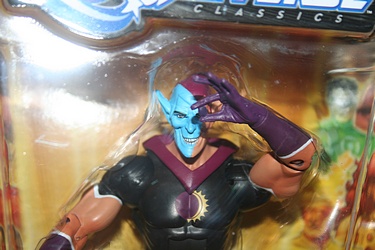 Posted by charlie on March 4th 2010, 11:18 PM
Leave Comment

Share
---
No comments have been posted.
---