Toy Fair 2008 - Teddy Scares
Check out the new Toy Fair 2008 galleries for today!
Funko - Mr. T bobbleheads? Yeah, you know these guys.
Shocker Toys - Action figure company with a number of great licenses!.
Teddy Scares - Evil Zombie teddy bears!
I know that The Uncle is very excited about one aspect of the Shocker Toys product line in particular, and that is their Gwar figures! The example they had to see looked great, and we can't wait to see more.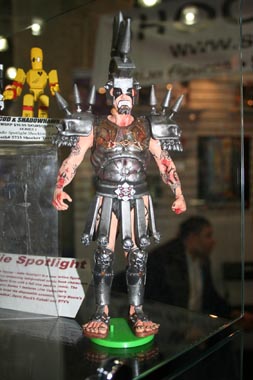 For those looking for a cuddly addition to their zombified playthings collection, or the perfect thing for your loved one around Halloween, look no further than Teddy Scares!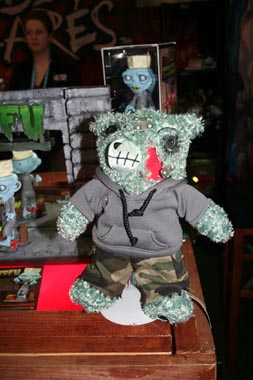 These dead and rotting former playthings are looking to make your acquaintance, so won't you take them home? The Uncle will weigh in with a more detailed article about this great product line in the coming days.  
Lastly, I'd be remiss in my duties as curator of the Preserve if I let slip the fabulous opportunity to introduce any who are still without this great knowledge, to the Mr. T *in van* bobblehead!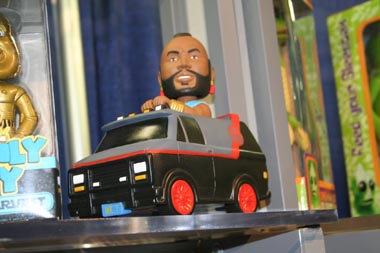 That's right - Funko continues to provide a vital public service by granting a little sunshine into all our lives, when they are able to produce something of such joy and perfection!
Posted by charlie on February 24th 2008, 02:12 AM

Share
---