News Details
Toy Fair - Gus Fink Studios
The young and talented artist behind these toys (Gus Fink) was on hand at the show to take us through his product line. The Boogily Head figures are distinctive and colorful, blending aspects of Toy Tokyo blind box style collectibles with an American vinyl sensibility. He is also in talks with the Cartoon Network to create a new show based on one of his characters from the Miko and Cola line!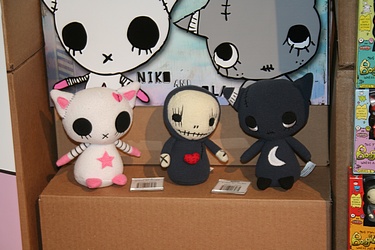 Posted by charlie on March 10th 2009, 07:34 AM
Leave Comment

Share
---
No comments have been posted.
---