News Details
green lion head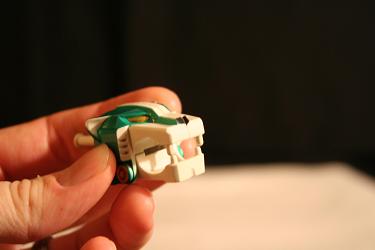 I am excited to have discovered the
original box
to the Headmaster Decepticon Base, Scorponok, in the Preserve back-storage. This encouraged me to pull down from a top shelf the random box I have been using to hold the actual figure of Scorponok, and was astounded to find within the box, *under* the giant Decepticon,
the head to Voltron's green lion
! Many of you may remember that I lost this part after a night of indiscretion some many moons ago. Having searched what I felt to be the entire room where it could be, I felt that it surely was gone, but life has a way of surprising you just as you've forgotten about something!
I also have re-discovered the original boxes for the Clock and Pepsi vehicles in the
Computer Warriors
line, and have added the MASK vehicle
Iguana
to the archives.
Posted by charlie on October 18th 2006
Leave Comment

Share
---
No comments have been posted.
---