News Details
Christmas 2017!
Among the many wonderful things about having a beautiful 6 month old daughter are hugs, smiles, laughs and the ability to really learn more about and appreciate the fantastic Lego friends sets! Yes, it's still several years until Madison can play with them herself, but her dad can certainly get up to speed, and that's exactly what I intend to do with the fantastic 2017 Advent calendar. Let's start things off right on this, the first day of December, as we rocket our way towards the holiday!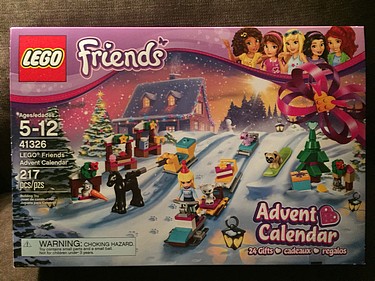 Posted by charlie on December 1st 2017, 12:38 AM
Leave Comment

Share
---
No comments have been posted.
---